Nature in hand creations' Story
We at Nature in hand creations believe in human potential ...
Three years ago(2014), I went to Guanacaste, Costa Rica for a vacation trip, and I found myself really amazed by the variety of arts and crafts that the small town called Playa el Coco (Coco Beach) offered.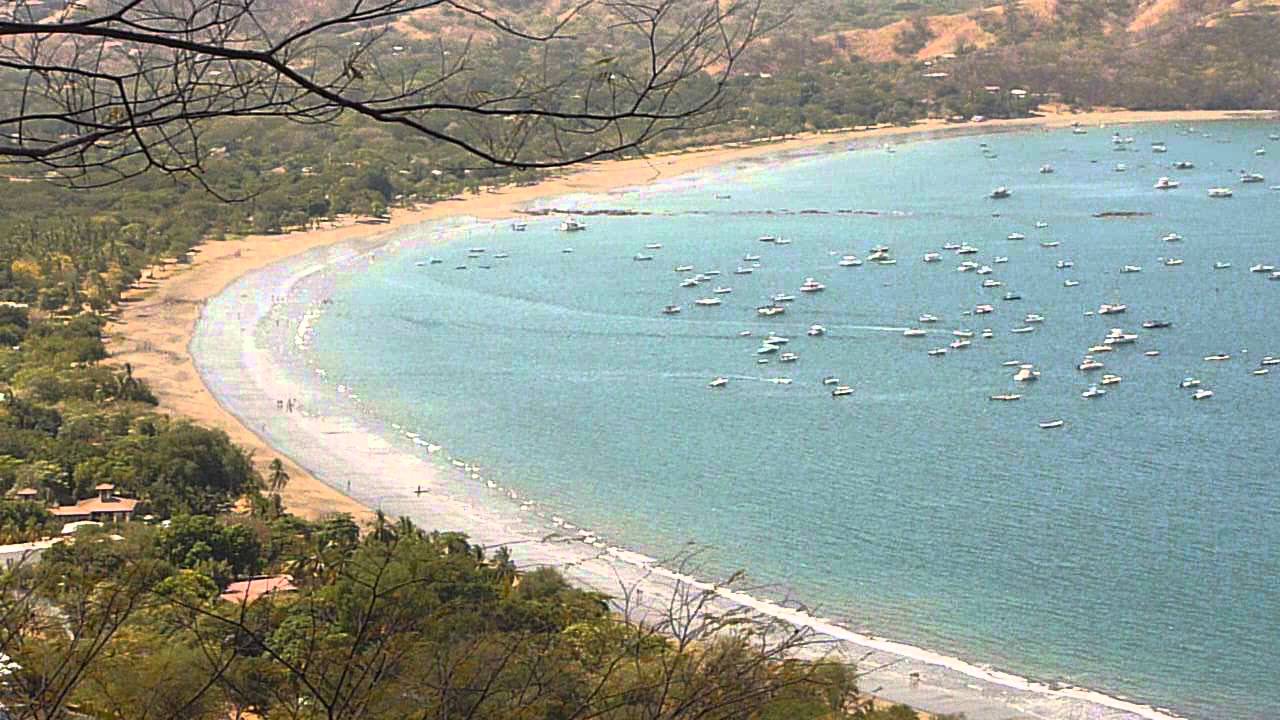 Every corner of the main street was crowded with small stores and tourists from different countries. They were probably amazed, too, for all the high quality, colors, and shapes of the art.
The pottery items I saw "made In Costa Rica" on the bottom of it, but the artist's name wasn't there. I asked myself, "Who is the artist?"
After my trip, I came back to Nicaragua and started searching online for arts and crafts made by artisans in Nicaragua and especially for pottery items.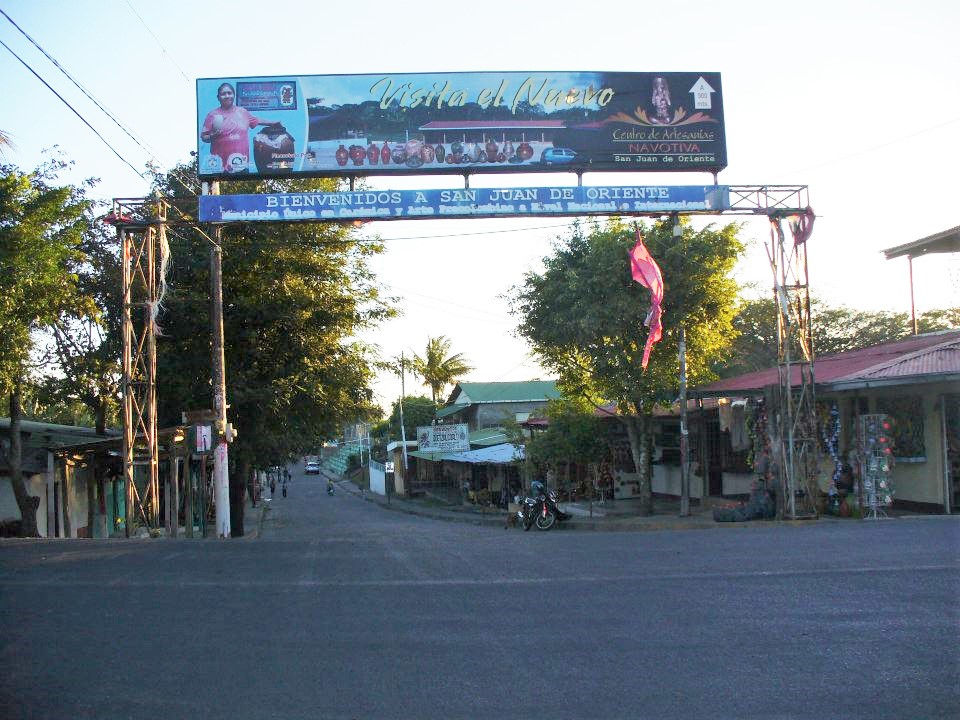 During my research, I found that San Juan de Oriente, a small town near Masaya City, is made up of mostly artisan families that have a small workshop, and they specialized in working with clay.  85% of the population of San Juan de Oriente is artisans, and 90% of them work with clay.
I decided to go to the town, and again I was really amazed by all the different pieces of art. There was an ocean of options with different shapes, colors, and geometric artwork on clay.
I realized it was almost similar to the work I saw during my trip; the only difference was that I could see who the artist was on every piece.
All the houses in San Juan de Oriente have a small store, and I decided to talk with some of the owners about how they create and what inspires them to create such wonderful pieces. I found out that most of them use ancestral techniques, and require the use of brick ovens to burn the pieces as their ancestors used to do it.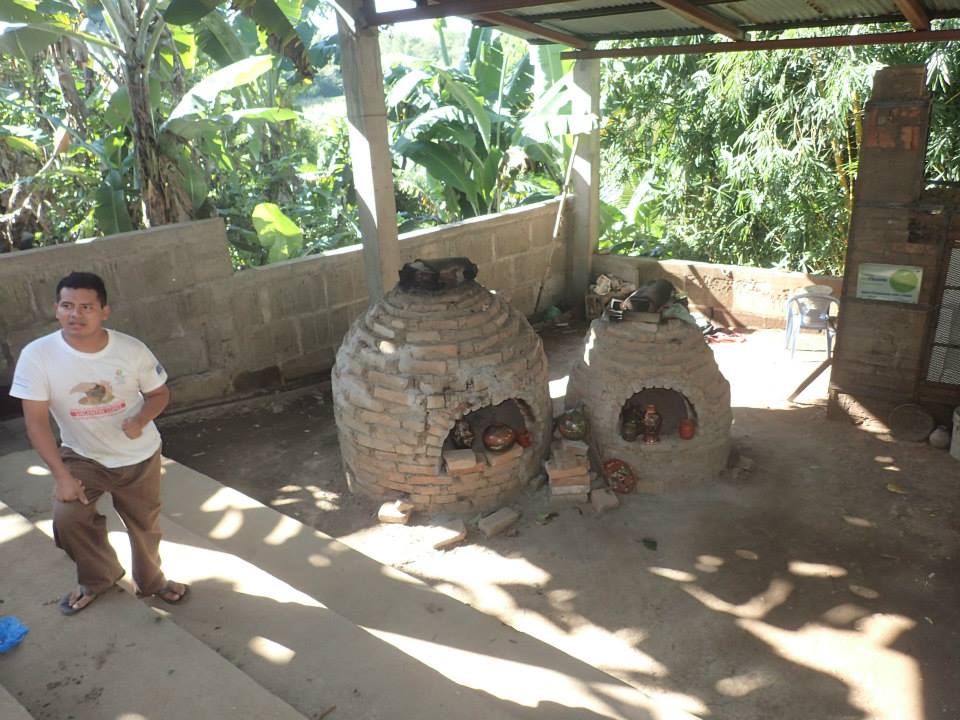 The wood they use mostly is from fallen trees or branches that they collect near the lagoon forest. They use natural pigments mixed with organic paint to have a variety of colors to combine.
They were not only creating art, but they are doing sustainable work, balancing art and nature.
Valentin Lopez owns an art school, and he teaches young, local kids to work with clay and create pieces that they later sell at the small store he owns.
I told him I saw the same type of work in Costa Rica, and I didn't know that they created the same type of art here, too, in Nicaragua.
He smiled and answered me, "The art that you saw in Costa Rica is probably made here, and that's why it looks the same"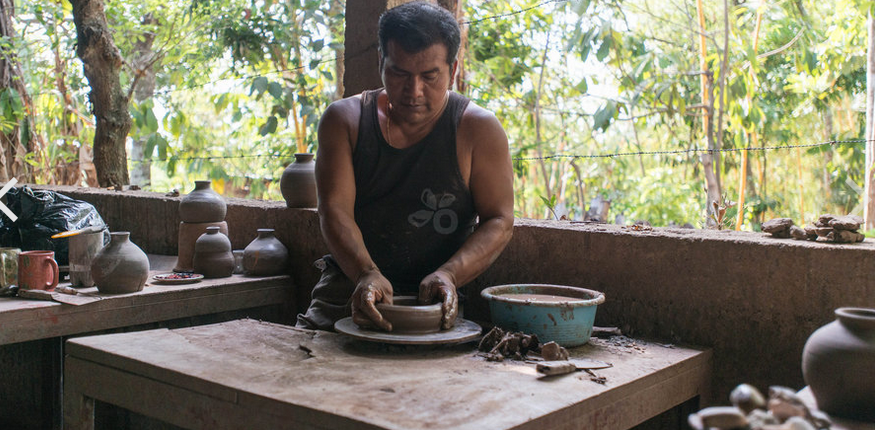 In that moment, I realized I wasn't wrong when I was in Costa Rica and thought to myself that I've seen this before, and why the artist's name is not on the items they sell.
Valentin has an association with a tourist company that brings tourist buses to his school and tourists purchase items only from his store. This does not allow for the tourists to shop at any outside stores to have a chance to sell their products.
So I not only had a problem with the items being sold without the signature of the artist in other country, but I also had a problem with the fact that artists were not able to have access to the tourists that visit the small town.
This is the reason why Nature in Hand Creations was born. I needed to do something about the situation that was happening. So I looked for options how to have a fair way to sell these products. Something like fair trade model similarly to companies like Ten Thousand Villages.
For example Ten Thousand Villages' total sales were $14,869,872 in 2017 and $14,957,004 in 2016. Central American countries like El Salvador ($4,015), Guatemala ($15,868), and Nicaragua ($6,695) contribute in making these numbers
On the Ten Thousand Villages website, there are only 3 items from Nicaragua that are for sale . Ten Thousand Villages is really missing the opportunity to have amazing pieces from Nicaragua, and most importantly, they are missing the opportunity to connect with very talented true artists.
I wanted to create a place where I could promote art from Nicaragua, and give them credit for their work. Most artisans in Nicaragua sell their art to local businesses in big cities like Masaya and Managua, and they resell the products to local and international tourists.
These talented artisans from San Juan de Oriente don't have a platform to commercialize their products internationally, and make a living to improve their lives. Nature in hand Creations offered a big opportunity to make a change.
A lot of people from other countries, especially from The Unites States, don't know much about Nicaraguan art unless they travel to the country.
I have been working with artisans from San Juan de Oriente for two years, and we have been expanding to other artisans from other towns in Nicaragua like Cusmapa and Masaya.
We have gradually been looking for unique artisans who create unique art, so that we can create a long-term relationship with them.
We help them to have a different option to sell their products with transparency, fair price, gender equality, and respect for the environment.
FIND OUT MORE ABOUT US